Nominated for Best Female Indie Rock Artist of the year:
BUTTERFLY BREAKDOWN IS THE ONLY BAND INVITED TO PERFORM LIVE AT THE CEREMONY
Find out more about our trip to Atlanta GA!
To help us make the 5000 mile round-trip-mini-tour from Portland OR to Atlanta GA and back again we launched: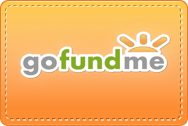 Click on the widget above to go to the Campaign Headquarters
Get all the details & find out how YOU can get involved!


 
Butterfly breakdown members:
Anastasia Gilliam 
Vocals, Percussion 
PHOTO: Jack Grace
Zay Harrison 
Vocals, Guitar 
PHOTO: Erica Hyde

Fern Young  
Vocals, Keyboard/Piano
Press Packs & Booking Info:
"I wanted to let you all know that you have received 100% positive feedback from everybody at the July 4th show! Yes all of the personality, heart and quality musical craftsmanship has once again been appreciated by many people. The good word is circulating rapidly in regards to how much fun we all had with you all there. Your show and musical talent has made an impression that will be remembered by us folks forever".
butterfly breakdown is sponsored by: